Hello my name is Eric Ahlteen
Entertaining children with an interactive music program is one of my passions. As a father of three, I regularly played music with my kids when they were growing up. During 20 of those great years I represented a nationally known chocolate company working in corporate sales managing fund-raising programs for non-profit groups and schools. As part of our program, I combined my musical skills with my ability to relate well with young children and conducted hundreds of lively assemblies in elementary schools across the mid-west.
In 2007, I opened a cafe in Powell OH and enjoyed producing weekly music shows with children every Friday. We developed a unique niche with my form of interactive children's music.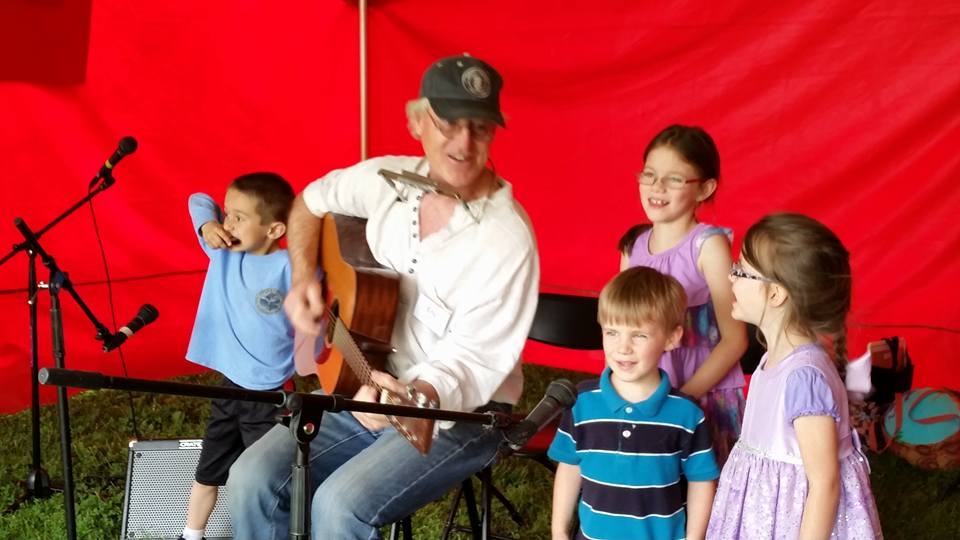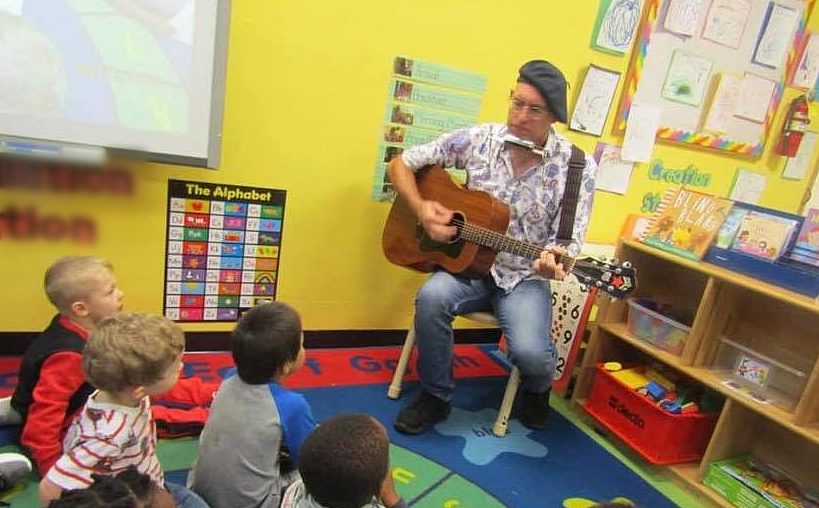 Mr.Eric's Interactive Kids Music is pleased to introduce our newest team member, Brian Griffin.
Mr. Brian is an award-winning musician and artist based in Columbus Ohio. He has been writing music since the age of 15 and has released 4 albums of original music. He has been performing and creating children's music since 2008, playing at numerous libraries, schools, day care centers and more including The Ohio Folk Festival, Comfest and the Hot Times Festival. Brian is also Creative Director and facilitator of the "Caring a Tune" program, which provides music therapy experiences for in house programming for adults
with special needs. In 2018, he became part of City Music's outreach program, performing in Head Start centers throughout the Central Ohio area. Brian is currently working on recording his first album of original children's songs and bringing the message and positive power of music to people of all ages.
Brian is playing music for the kids and Eric will be taking on the sales and scheduling of Interactive Kids shows.
Your browser does not support the video tag.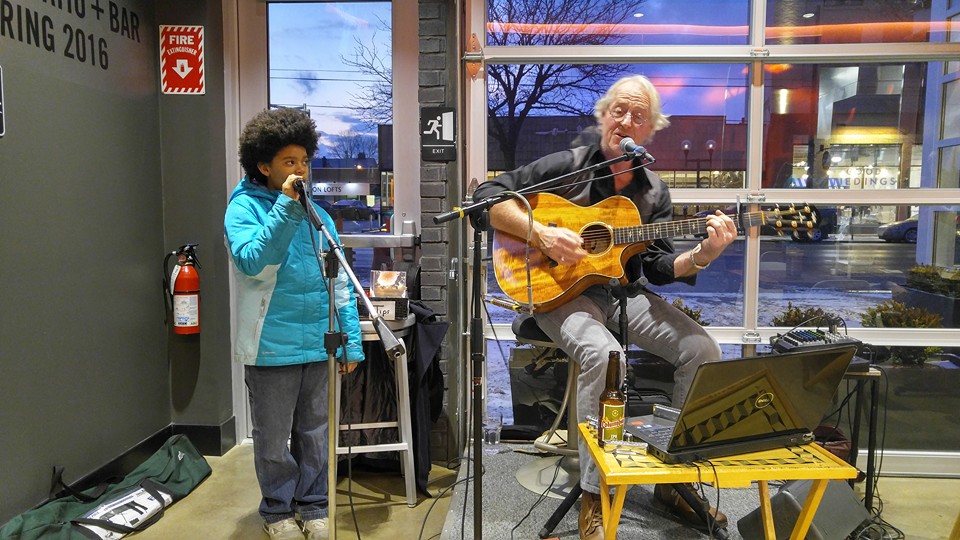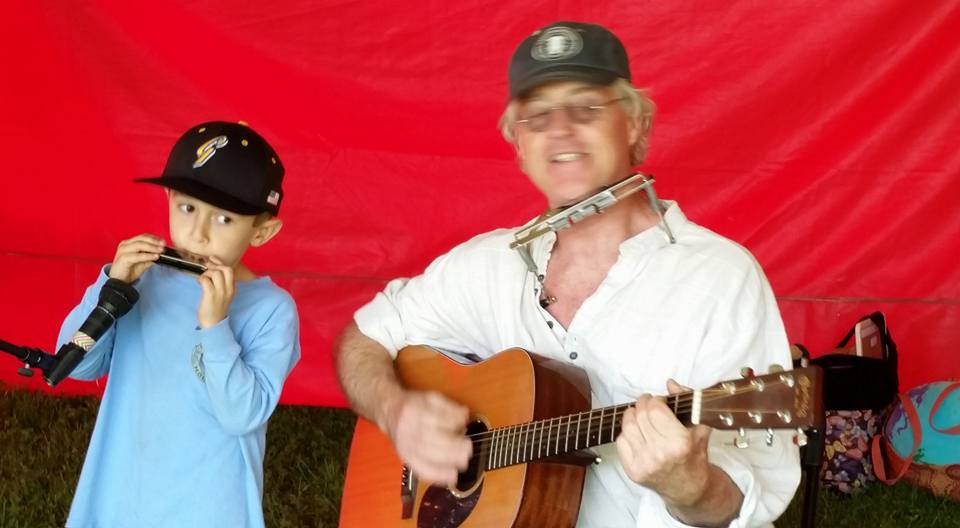 Mr. Eric's Interactive Kids Music is simply good for Kids
Here is a list of Pre-schools that have enjoyed Mr.Eric's Interactive Kids Music
Year after Year
Milestone Lane         141 S. State Street, Westerville, Oh. 43081     614 865-4611
Academy One           10102 Woodcrest Way, New Albany, OH       614 855 8350
Primrose School of Lewis Center    8273 Owenfield Dr, Powell     740 548-5808
Primrose School of Worthington  6902 N High St, Worthington   614 888-5800
Primrose School of Dublin                   6415 Post Rd.  Dublin OH   614-408-3732
Primrose School of Hilliard at Mill Run 4230 Trueman Blvd OH   614-777-5535
Primrose School of Hilliard.   . 4370 Creekbend Dr.  Hilliard OH    614-527-6973
And many more upon request. Just call Eric at 614-570-0192 or
Goddard School  12916 Stonecreek Dr. Pickerington, OH                614-866-3494
Goddard School   40 Chris Perry Ln, Reynoldsburg OH                   614-501-9224
Goddard School.. 8750 Olde Worthington Road Westerville            614-472-8611
Compass School 3989 North Hampton Drive, Powell, OH               614 764-8844
Columbus Speech and Hearing
Childhood League of Columbus
Email  Ericahlteen@gmail.com
Hi, Eric,
Thank you for being a part of our event – we are so pleased with the success of our 1st Halloween Hop! You did such a wonderful job engaging all of the children and letting them be a part of your fun!
We heard such great feedback during and after the event – everyone had a ball!
Thank you so much!
Sincerely,
Heather


Heather Pliskin, M.A. CCC-SLP
Director of Speech Services
510 E. North Broadway
Columbus, OH 43214
614.261.5493
www.columbusspeech.org

I am extremely honored to give a major "Shout Out," for Mr. Eric!
Anderson Public Library experienced a wonderful moment in time with Mr. Eric!
Mr. Eric had time for each child to graciously be involved in his show. I highly recommend him. Thank you Mr. Eric for having a blast with our patrons young and old. Thank you kindly, Ms. Sherry!
Thank you so much…See ya soon!!!
Sherry
Anderson Public Library
114 North Main Street
Lawrenceburg, Ky. 40342
1.502.839.6420
childrenslibrarianapl@gmail.com

SOMETHING NICE TO SAY!
Hello!
I am an early childhood specialist with two degrees in education and just saw Mr. Eric perform in Grand Rapids Michigan at the early childhood conference there.
He is warm, insightful, and talented. I would recommend his style and expertise for any event planner. He knows the best ways to reach both kids and adults and would be a wonderful addition to any family program.
Patricia Kjolhede
tunes and tales by tricia

SOMETHING NICE TO SAY!
Kaitlin who is 3 surprised her family's pastor during a kids sermon when the kids were asked to pick up a tambourine and play.  She did it perfect.  The pastor asked in church "where did you learn to play that tambourine"?  From Mr.Eric Kaitlin replied.
Mary – Grandmother

Why Music Education Rocks!
Do you have a budding pianist? A drummer wannabe? A future flutist? Playing a musical instrument is very beneficial to children. So, why should yours learn to play?
They say that music is the universal language. Regardless of where you are from or what your background, a good melody is something that everyone can enjoy and understand. There must be something behind that, right?
For children, music provides many, many benefits. Experts agree, there are lots of good things about letting your child learn to play an instrument. Here are 10 reasons why your child should put down the remote and pick up a musical instrument.
1. It will boost their brain power
Want to give your child a mental advantage? Music can do that. "More and more studies show a correlation between higher academic achievement with children who are exposed to music," says children's music specialist Meredith LeVande of MonkeyMonkeyMusic.com. "Music simply stimulates parts of the brain that are related to reading, math, and emotional development."
2. It will improve their memory
Where did that shoe go? That's a question asked far too many times in far too many households with kids. Help your kids remember more (and learn more!) with music. "Further research has shown that participation in music at an early age can help improve a child's learning ability and memory by stimulating different patterns of brain development," says Maestro Eduardo Marturet, a conductor, composer and musical director for the Miami Symphony Orchestra.
3. It helps them socially
Picking up an instrument can also help your child break out of their social shell too, experts say. "Socially, children who become involved in a musical group or ensemble learn important life skills, such as how to relate to others, how to work as a team and appreciate the rewards that come from working together, and the development of leadership skills and discipline," says Marturet, who also oversees the MISO Young Artist program in South Florida, which allows young musicians to hone their musical skills as part of a professional orchestra.